Yeah, much is happening during currently during my travel so I got a bit behind the writing. After San Jose, my next station was Santa Elena, a village in the mountains surrounded by several National Parks. Even though it is currently (almost the end of) the dry season, this valley somehow magically kept it´s green color.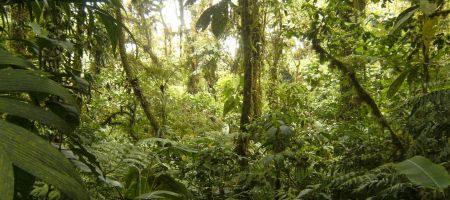 The beauty of a rain forest, or in this case a cloud forest (a forest that is in the clouds and thus has a humidity of about 100%) is really stunning. The vivid green colors, the moss that grows all over the place and also on trees, the many vines and flowerlike plants hanging from the trees are really something special. The bright daylight that shines through at some spots and creates such big contrasts that it is really hard to capture this beauty with a camera.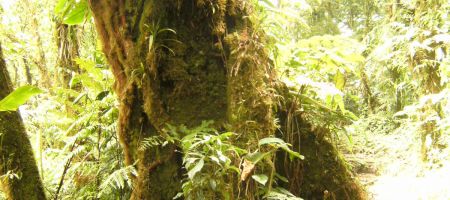 And finally, here is a little riddle: What is this? (I don´t mean the guy)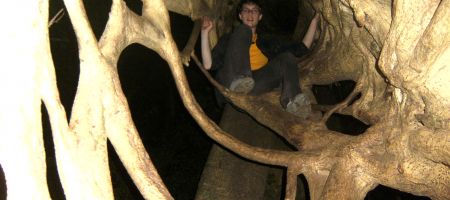 Comment
>A fig tree which killed it's host tree and is now free standing?
Yeah right. 100 points for vollkorn.