In this post, I want to show you some more exotic vehicles I found while traveling through Thailand, Laos and Vietnam.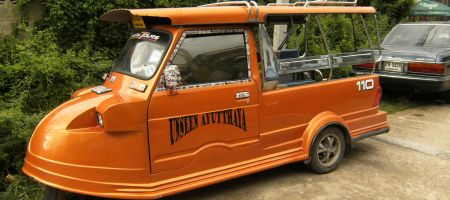 According to my research, this is the classical, old Tuk Tuk model that originated from Japan. Seen in Ayutthaya, Thailand.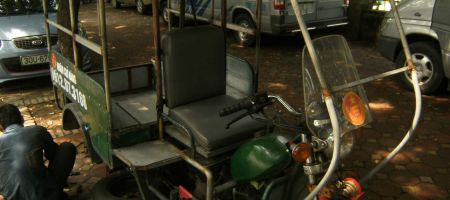 A Vietnamese auto rickshaw, a curiosity even in Vietnam. It looks much less like a Thai Tuk Tuk than like a Laotian Skylab.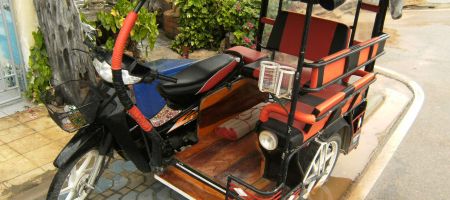 Also quite a rare construction is the motorcycle with a sidecart that is not dedicated as a cargo area but for person-transport like a Tuk Tuk. This one is a very nice specimen (note the cup holders) :-).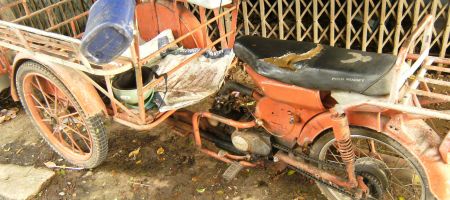 This crossbreed of a motorcycle and a pushcart is not a custom modification but a type of motorcycle. For some reason however they are always in such a shitty state. In Vietnam, side carts are much more popular than this construction.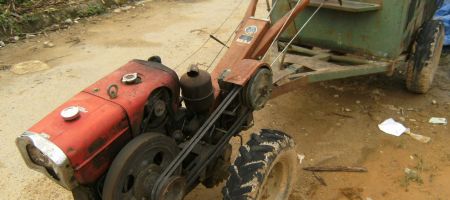 This "minimalist" tractor is all over South East Asia in rural regions. I remember seeing those things in Nepal as well.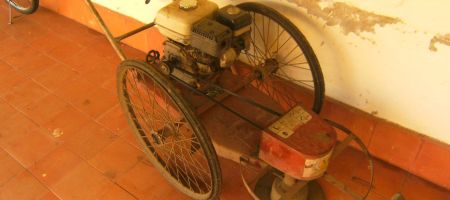 What is this, a gun carriage? Nope, it is a lawn mower :-).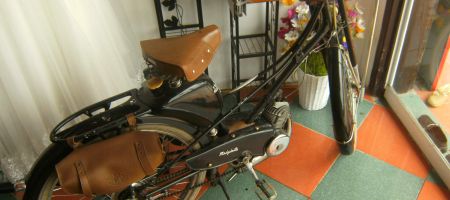 This oldtimer moped was standing in a shop that sold wedding dresses as a decoration in Vietnam. I saw it nowhere on the street though. Can you read the manufacturer? I'd be curious who once produced this.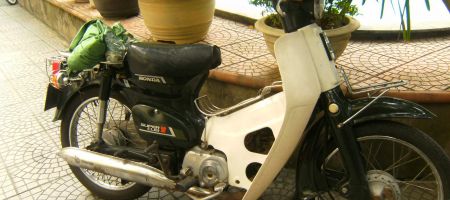 The Honda Super Cub 50, a classic. Apparently I am not the only one who fancies the design of this one. I have seen quite a few modern replicas of this out-of-production model from Chinese companies now.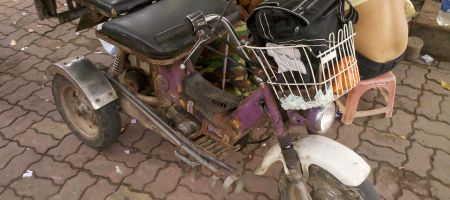 Also in Vietnam: This is a Honda Chaly, the small sister of the Honda Dream, modded into a tricycle. It is not seen too often on the streets of South East Asia but, fun fact, in contrast to the Honda Super Cub and Dream, this one was marketed in Europe as well.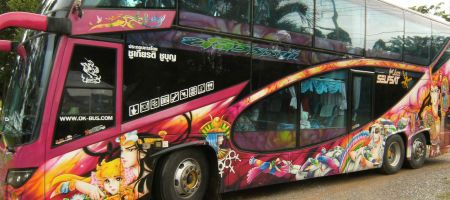 I reckon that I so far only posted pictures of motorcycles and the like.
Well, after all I was in Vietnam. For change, this is a typical Super VIP bus in Thailand. Most of the upper-class inter city buses are painted all over with cheesy anime motives and quite professionally so I have to admit.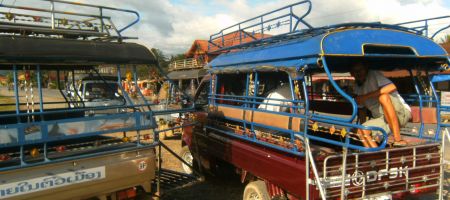 In Laos, Song Thaeos (Two rows) are the first (and in most places the only) option for public transportation around towns. They are what the name suggests: pickup trucks with a roof and two benches built in. They are also very common in Thailand.
Comment