Found this comic about the life of Buddha in a 7-Eleven mini supermarket. It was standing in the shelf at TOP 3. An insight into the Thai comic style and that it is different from japanese manga.
Also on the same shelf: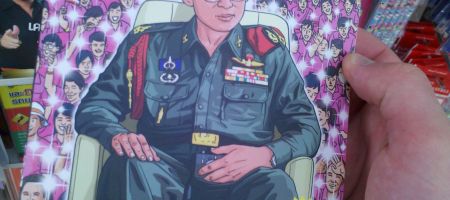 One about the life of the king. One has to understand that the royal family here is extremely popular, there are photos and posters of him everywhere: above the family shrine (often next to photos of certain monks), in bars, cafes and shops, in tuk-tuks or in extra large at main roads and roundabouts.