Everytime when I start a new travel, I get so many new impressions that I don't know where to start with. So I'll just skip with any kind of introduction and instead show you some pictures of my new home in Rangsit, a suburb of Bangkok.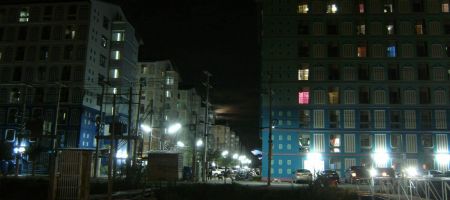 View from our favorite restaurant in my neighborhood to the apartment houses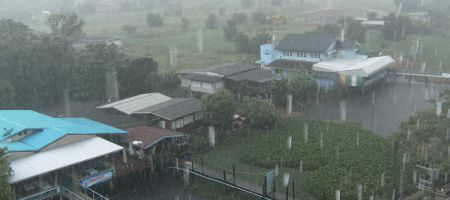 View to the same restaurant from my balcony. It is the rain season. Of course, that doesn't stop the temperature to climb over 35 degrees celsius almost each day.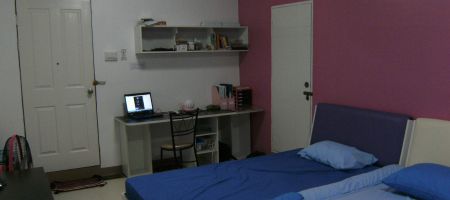 Our room. Lena made sure that the furniture we bought fit to the wall color ;-)
Comment
Hallo Tobi, danke für die ersten Bilder! Für mich ist dies genau der richtige Start, so kann ich mir schon mal ein paar Vorstellungen von eurem derzeitigen Zuhause machen! Liebe Grüße, auch an Lena!