It has been some time since I last posted a blog entry. Well, one of the reasons are that the life here is comfortably normal. I normally don't travel on the weekend but just go out with my friends or flatmates and this is nothing I want to write in a blog. Mind you, I am not one of these soul exhibitionists ;-P. My favourite twitter quote is "Real life happens between blog posts and emails.", hahaha, of course! Well, I think real life happens between snacks and bathroom breaks.
Well, hehe, so much for that. I don't know if I wrote something about my flat and my flatmates yet. I share my flat with 4 other Spaniards: A lovely, pretty alternative couple of musicians, an economics student who now works in a bank and studied for a year in Germany and a future teacher who is the voice in a metal band and will also go to Germany to study (and his girlfriend, too). So, it's pretty colorful here. I liked the contrast when one time the economics student came home from work, still in a black suit, whilst the others sat on the couch and smoked one. ;-) And it's easy for me too, since I can normally ask a word if I don't know it as they can speak better English than most Spaniards.1
Otherwise, there is this tradition in Granada, and only in Granada, of these tapas bars. Bars here always serve something to eat for free for every cerveza you order (any other drink, too, but who would drink anything else? Alhambra beer is one of the best beers I have ever drunk. Awesome, I love it!), like a hamburgesa, sandwich, bocadillo de lomo, salad, etc etc.
So, actually, I find myself saying "Hm, I am hungry. Lets go to a tapas bar!" quite often. The normal times for breakfast here are about 10 in the morning, the time for lunch is at 2-3 in the afternoon and after coffee and some snacks at 5 or so, the "dinner" in a tapas bar perfectly blends into night life as god intended.
I've got some more things on my mind, perhaps I will write some shorter blog entries in the next days. But now… photos!
---
1 I met an American teacher in a train in Morocco who was now teaching English to students in Spain. She told me bluntly that her students learn English for 10 years but at the end couldn't even ask "where are you from?"!
And ah yes.. I travelled through Morocco.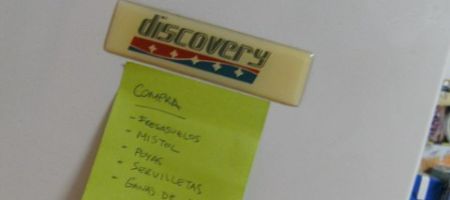 Actually we have enough poyas now, but we need some coños. And toilet paper.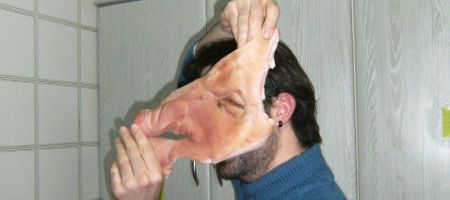 One of my flatmates preparing some dish… uargh, well at least that's how I learned what the word "approvechar" means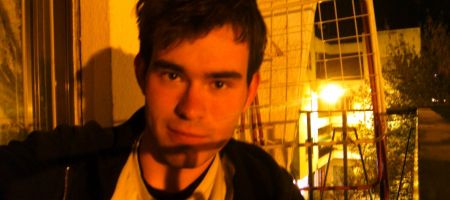 This other guy who lives in my flat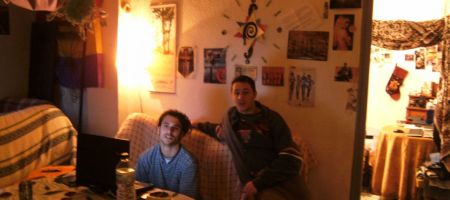 The saloon. Every flat share in Spain has a saloon which is the heart of the flat. It's sad that few flat shares in Hamburg have that…