The Gujarati tourists came in a rush and left in a rush. After the 31st, all hotels were cheap again, you could rent all types of bikes and no people wanting photos of, with or from you. Paradise! ;) Only I couldn't relax then too much because I had to work on the 3rd. So somehow, I had to join the rush out of Diu which was of course a futile undertaking. It was impossible to set a foot out of Diu for all trains were fully booked. (And we didn't want to cover a distance of about 1000 miles with Indian busses). In fact, we already checked out the trains on the day we arrived in Diu, foreseeing this. But no way out. Do you know the song Hotel California?
"Welcome to the Hotel California
Such a lovely place
Such a lovely face
Plenty of room at the Hotel California
Any time of year
You can find it here
[…]
Last thing I remember, I was
Running for the door
I had to find the passage back
To the place I was before
'Relax,' said the night man,
'We are programmed to receive.
You can check-out any time you like,
But you can never leave!'"
Even though my longer stay in Diu was not about drugs, I felt a bit like in the song ;). We decided to make the best out of the situation and enjoyed the extra days we had. I rented a moped and explored the island.1 The island is not big, it took only 45 minutes to reach the other side. To drive on these empty roads that lead through villages, pine forests and tropical swamps tastes like a nice cup of freedom. :)
For some time, I headed directly towards the sunset. The sun dyed my surroundings in reddish colors, the coast with it's beaches and cliffs looked stunning in this light. by that time, I found out how to use the horn and that the left indicator doesn't work. Well, nobody uses them anyway. So I just honked all the time like Indians do :P
I passed some villages where one can still see the remains of the Portuguese culture and visited some old churches there. Later I sat down on another seemingly abandoned beach to to watch the wooden fisher boats return home.
When I arrived in a fisher village on the other side of the island, some kids were approaching me and demanded ballpens from me at once. Pretty straightforward. However, that reminded me of a tiip a friend of mine, Jens2, gave me: I should give beggars ballpens instead of money for they can be pretty persistent if I don't give them anything. Well, it seems like this tip is more widely known that even these children think they can get free ballpens from Westerners. I guess they must believe now that Europe is the country where the (free) ballpens come from.
Well, I gave them my second pencil and hastily said goodbye because they were already beginning to feel my pockets if there is more to get from the Western money pig. ;) I guess that is what happens when they get too used to receiving gifts from foreigners.
But I enjoyed that tour very much, so much that I think I'll save money to buy a moped when I am back in Germany. You are just not so dependent on public transportation or other people anymore. This is freedom :)
If I remember correctly, we managed to get a train on the 5th from Baroda which is only 250 km away from Diu and arrived on the 6th back in Chandigarh – "City beautiful"…haha :D.
---
1
I have no drivers license, left my German license in Germany. But actually, I dont' think that anyone cares here.
2 He already travelled Thailand for a month and wants to visit me here in March. :D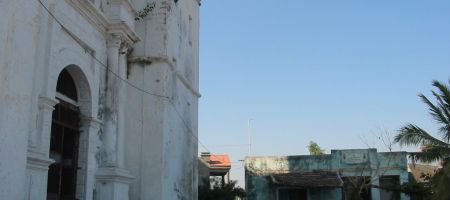 A christian Church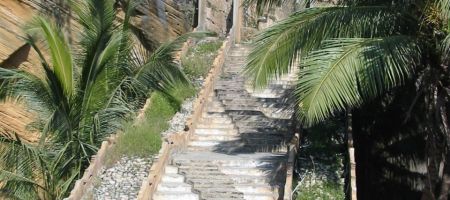 Dry waterfall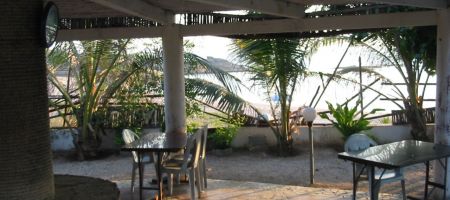 Stopover at a restaurant at a beach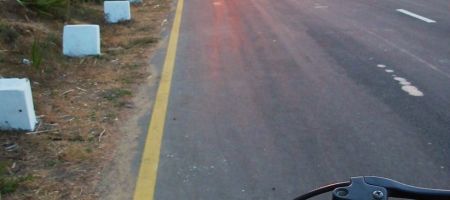 Sunset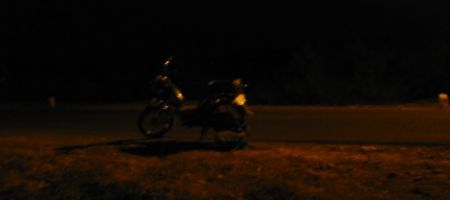 My vehicle
Comment
Tobi auf'm Mopet: Das ist ja mal ganz was Neues. Hat Dir der Verleiher auch ein Helm mitgegeben? Lass mich raten….hmmm….
Hehe. Did you know that women do not have to wear helmets by law because the argument in the discussion was "that it would ruin their hair"?