I arrived in Nepal a week ago and while I didn't have time nor money to do the things that people normally do when they come to Nepal – Trekking and adventure sports I had quite a nice time there. Compared to India, Nepal is so much more relaxing – there is space, there is nature, there is no(t so much) garbage and people are more normal there. Even though Nepal is supposed to be a poorer country than India, it looked much wealthier there. Perhaps it's just because the Nepalese put more love into what they do… I dunno.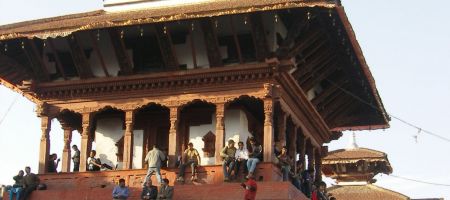 Kathmandu – Durbar Square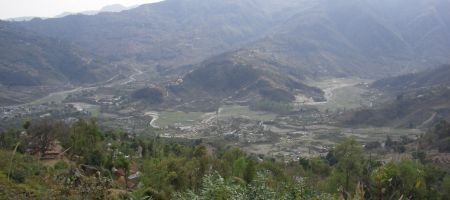 A valley near Pokhara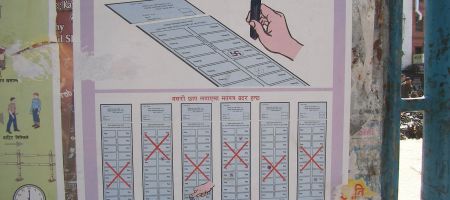 Elections in Nepal explained – it's all a about where to make your swastika :Da
Maos boarding a truck. Their propaganda involved getting on top of busses and trucks a lot, shouting and waving flags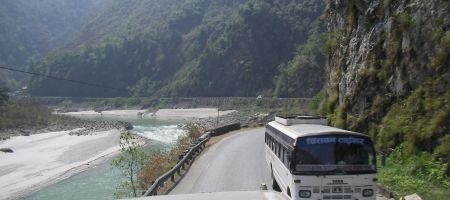 By the way, I travelled on the roof of a bus back to Pokhara. Together with an American student who wanted to have a year off after college and a Portuguese dentist. :)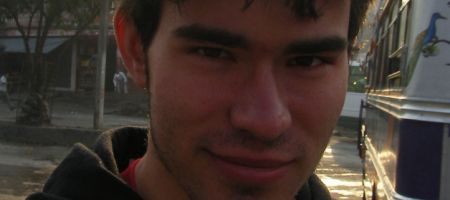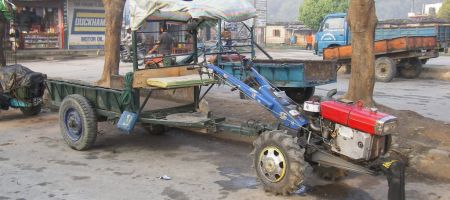 These look like and probably are modified mowing machines with extra long handles. One can see them everywhere as transport vehicles in Nepal :D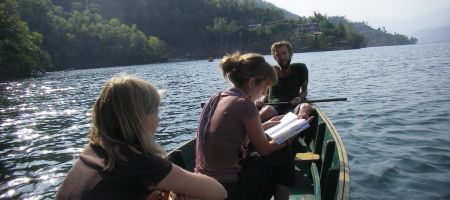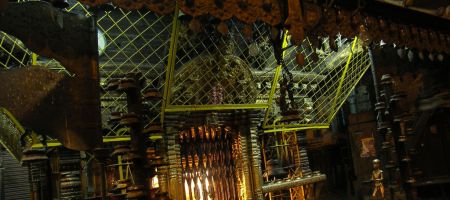 The last night in Kathmandu, I walked through the vacant streets. Like in Pushkar, there was some magic. And I am sure, you can understand what I mean when you look at this picture.