Before I get on with writing about the Semana Santa, here are some random pictures from the last weeks which did not fit into a particular story but are still worth to show :-)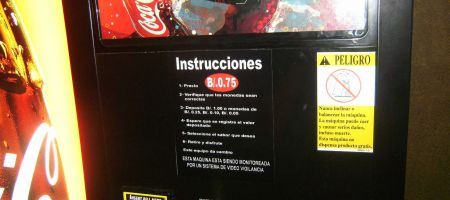 A vending machine at the bus station of Panama City. The yellow warning sign says: "Warning! Never incline or rock the machine. The machine can fall and cause serious physical damage, including death.
This machine does not dispense products for free!
"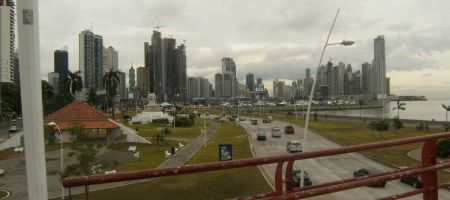 Skyline of Panama City on a cloudy day.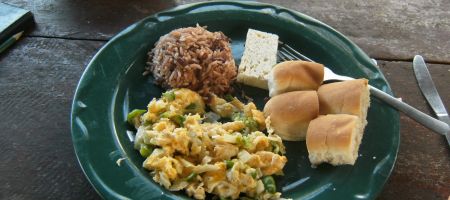 Gallo Pinto with eggs (and cheese, bread). This is pretty much how the typical breakfast (at least) in Costa Rica and Nicaragua looks like. Gallo pinto (=Spotted rooster) is a mix of rice and beans. Love it!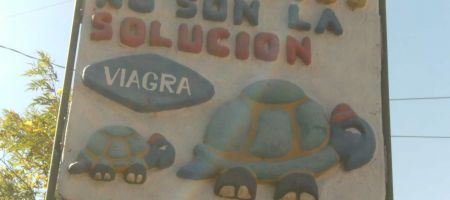 Random sign on the road: "My eggs are not the solution.
VIAGRA
." Tortoise eggs are (illegally) sold as aphrodisiacs.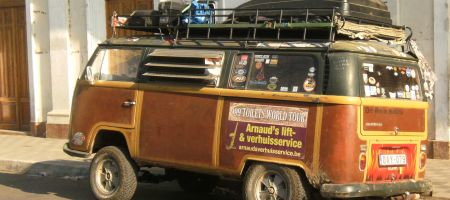 Bad-ass VW van in Granada, Nicaragua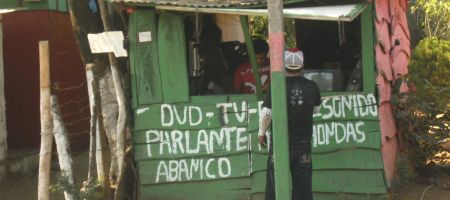 Very modern electronics store in Masaya, Nicaragua :-). (Whoa, why is that thing on the roof?!)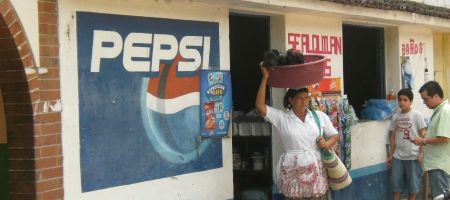 One of these small shops selling crisps, cookies and soda, at the border to Honduras.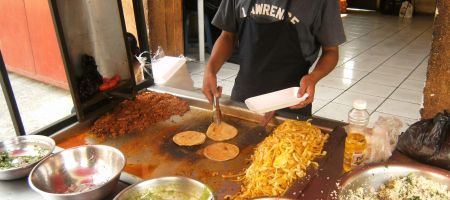 Streetfood in Guatemala City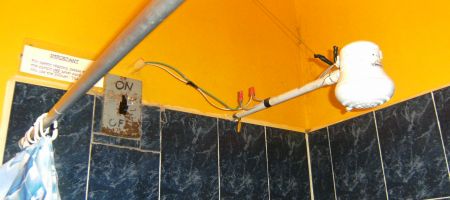 Pretty adventurous wiring for a shower, eh? These kind of showers are pretty common in central america. They heat the water directly at the showerhead while it is flowing through: 110V, 4000-5500W. Sometimes when switching it on, one can see a little flash of light inside the shower ;-). People told me that they already got an electric shock when they turned it on, hmmm.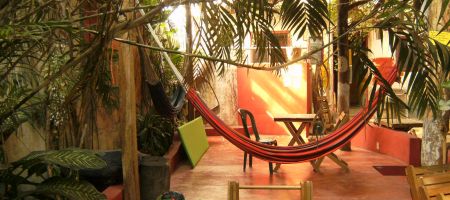 Our hostel in Flores, Guatemala. We arrived there at 2:00 in the morning and they told us that everything is full – however they let us sleep on the hammocks there :-)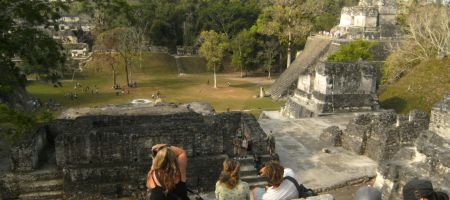 Mayan ruins at Tikal.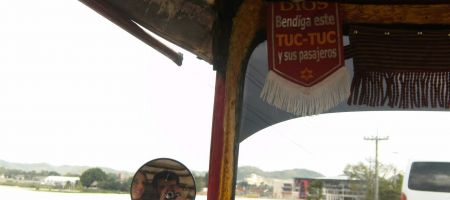 Classical Tuc-Tuc shot (=Auto rickshaw). The flag on the top says: "
GOD
, bless this
TUC
-
TUC
and its passengers" :-)
While I rummaged through the pictures, I found lots more I want to post. So you can be sure that there will be at least a second "random pictures" post :-)