Remember that title? As India has its own New Year, Thailand has it as well.1
It is Songkran (click for google images)! A massive nationwide water fight. Of course as with our New Year, the most action is in the cities. Banglapoo (Khaosan), the backpacker area in Bangkok was madness.
We just came back from China (blog posts later), so we almost missed it. I could only made a few photos until it got dark on the last day. The water fight went on, but it got too dark. So, have a look at the photos on google or alike.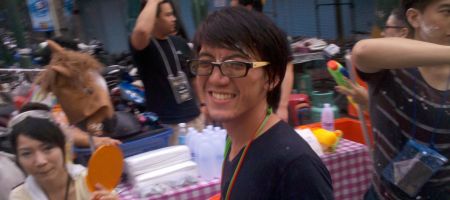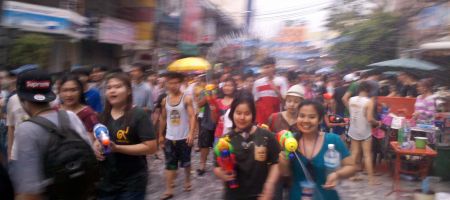 Near Khaosan road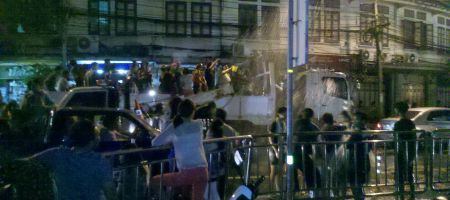 There were many people on pickups, trucks and auto tuk tuks driving around and splashing water everywhere. Seconds after I made this photo, a pickup with a load full of people and two big water containers on it "refueled" at the water hose in the front.

---
1
Doesn't stop them to celebrate the Western New Year also though ;-)