Juan Pablo is a Chilean artisan who now lived this kind of life – travelling, creating and selling handicraft (mainly jewelry), for 13 years. He has long wavy hair, wears this typical kind of simple clothing and is a very calm, open and curious person. I met him in Bocas del Toro and was really happy to have found someone amongst the travellers there with whom I could (and must) communicate in Spanish. :-) Otherwise, English is very predominant here, but only in locations on the so-called Gringo-path.
Anyway. Normally, I don't write about personal things in my blog and this includes people I have met on my travels. (So don't expect to brag about personal things here as the whole world can read this, mail me instead.) However, perhaps you guys might be able to help in this case as most of you who read this are probably from Hamburg, too:
When I told him that I am from Hamburg, he got really excited and said that he actually has a brother that lives or at least grew up in Hamburg. After some more talking it came out that he has never seen the said brother before: His father apparently lived in Hamburg for some time and became acquainted with another woman during his stay. Only on his deathbed, his father confessed to him that he has another brother. And the only thing that Juan has of his brother is a photo (as a child) and his name, nothing more. (What I understood.)
After he told me that, we went to a computer and together searched through the internet for any occurances of his brother's name in telephone books, facebook, websites and this one people search engine. There were some that fitted the name, but nothing even close from Germany or in the right age (he should be 20 now).
I told him that perhaps when I am back in Germany, I will have more possibilites to find him as I can be there personally but of course couldn't guarantee anything as it is the question with German bureaucracy whether the registration office would give such data away to strangers or if they even keep record of this kind of data (keyword: Datenschutz). What do you think? How can I help him to find his brother when I am back in Hamburg or even from here?
---
Also, here are some impressions of Bocas del Toro. I left it quite fast, also because of the weather. After all, the raining season has begun now.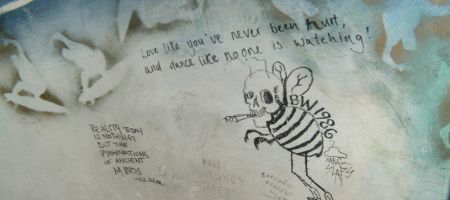 Bathroom graffitti in the hostel. I like the above one.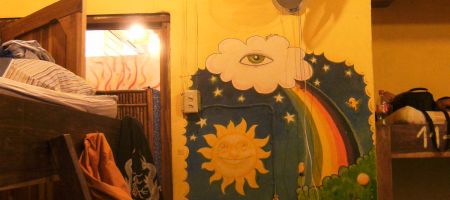 More artwork in the hostel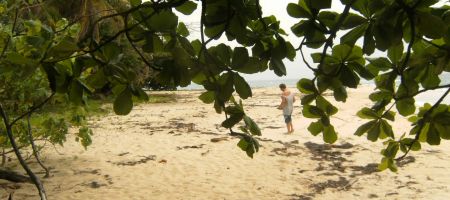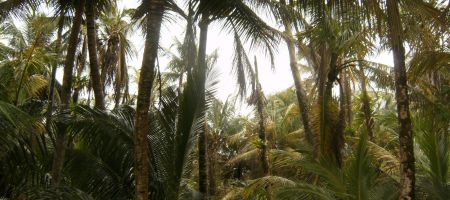 Despite the bad weather, we went to an isleta that was about 30min boat ride away from the main island. The beaches on these protected islands are the most beautiful beaches I have ever seen :-)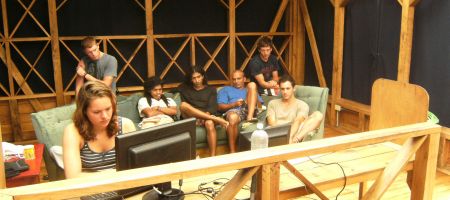 It was raining the whole day, so some travellers got together to watch some movies on the sheltered patio.